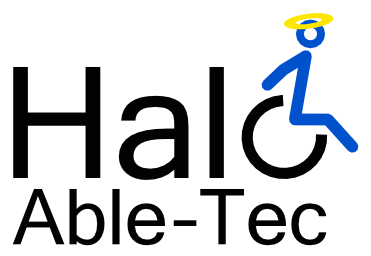 Providing advice, advocacy & Training on Equality (with emphasis on disability) from the perspective of the customer. Striving to change mindsets.
Here at Halo Ablement Techniques we are passionate about empowering the less-abled. That's why we're here to offer you a service dedicated to disability and equality, personalised to your exact needs, with a proven track record.
For a list of some of our services select from the drop down menu, alternatively, contact us directly or through the online Enquires form and we'll get back to you.